WHO ARE WE?
COLLABORATIONS
SERVICES
OUR GROUPS
ADAPTATED ENGLISH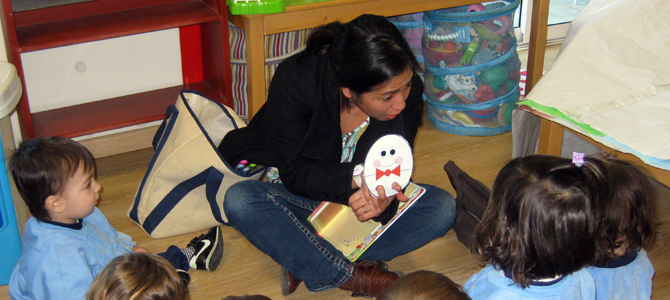 The "medium" in which the younger children get acquainted with their first English words is through the main teacher. We work with different themes and listen to English music, especially during playtime, with classmates or while playing fun games.

On the other hand, the older children start preparing for their new upcoming stage: the school. They gradually learn the habits and activities that will help facilitate a natural entry to the new school. For example, twice a week they participate in English activities with our native American teacher. The goal is that by the end of the school year the older children become familiar with English expressions such as greetings, coloring, being relaxed, etc. A completely positive result.

Look there up pictures for understand the concept.